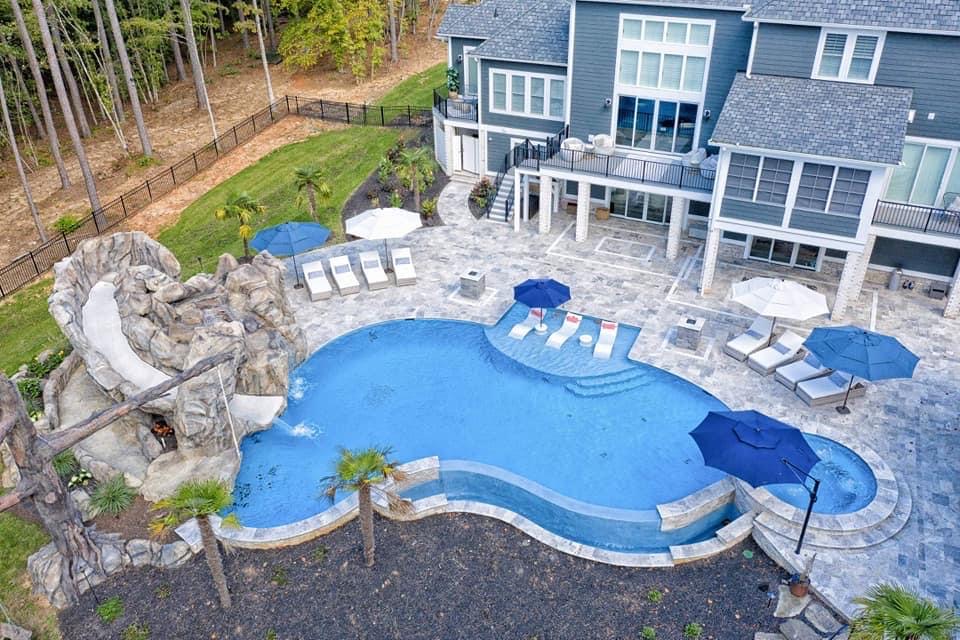 The JDO name has been synonymous with designing and building outdoor waterscapes since 1996. We got our start in Monterey County, California installing ponds, water gardens, pondless waterfalls and river beds. Since moving to Central Virginia in 2013 we've mastered our craft to include designing and building custom and beautifully crafted pools, spas and outdoor living spaces.
No two JDO Pools are alike as we strive to CREATE YOUR PERSONAL PARADISE designing pools that take into account your dreams and lifestyle. JDO Pools & Spas is uniquely positioned in Central VA to offer ecoFINISH® High Performance Pool Coatings. With our ecoFINISH® premium pool coatings we can extend the life of your pool and provide a 10 year warranty.
In addition, our relationship with you continues beyond the installation of your pool with on-going service maintenance and technical support. We are committed to the highest standards of excellence in each and every facet of our business and we look forward to serving you and your family's needs.
Certified Pool & Spa Operators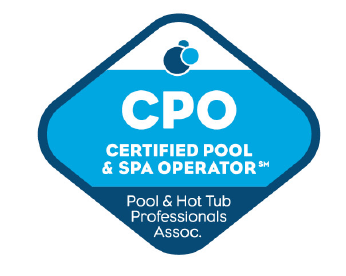 JDO Pools & Spas also provides services to commercial pools, including refinishing and maintenance. We hold the highest level of certification available in the industry, the Certified Pool & Spa Operator certification from the Pool & Hot Tub Alliance. This is the most recognized operator training program and includes 14–16 hours of instruction in pool and spa chemistry, testing, treatment, filtration, maintenance, automatic feeding equipment, and government requirements.
Meet the Owners
Jose Oseguera, Founder and CEO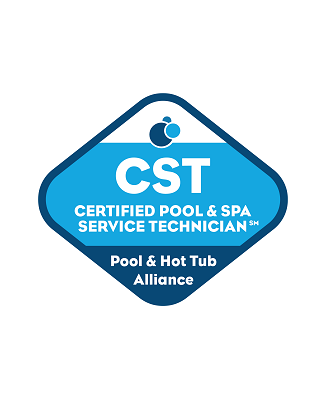 Jose Oseguera, the founder of JDO Pools and Spas, has an extensive background in the industry. He graduated from Humbolt State University in Arcada, California with a BS in Aquaculture & Fisheries Management, and has over 30 years of experience working with waterscapes and aquatics. He has extensive education and practice working with filtration systems and hydraulics.

While living in California, he was the owner of Pets & Ponds retail store in Seaside, and also served as an aquarist and later consultant to the Monterey Bay Aquarium, Monterey, CA.
He initially started JDO Pools & Spas in California under the name JDO Enterprises LLC, and then moved to Virginia in 2013. He is a member of the James River Aquarium Society and a licensed Class A contractor in the state of Virginia, and has also completed the PHA Certified Pool Operator training program and the Certified Pool & Spa Service Technician training program. These certifications ensure that he is up-to-date on the latest technology, best practices, and standards in the pool industry.
Deana Oseguera, Marketing and Sales

Deana Oseguera is the Marketing and Sales Director for JDO Pools & Spas. She has an MBA in Marketing and International Business from the Monterey Institute of International Studies in Monterey, CA, and over 30 years of experience in work related to marketing, business, and entrepreneurship. She also holds a Certified Pool Operator designation from the Pool & Hot Tub Alliance.

In addition to her work at JDO Pools & Spas, she currently serves as the President of the Abundance Chapter of Business Network International (BNI), as well as being the Co-Chair of the Professional Development Committee of the Chesterfield Chamber of Commerce. She has previously served as the marketing director for the Goochland Cotillion in Goochland, VA from 2015-2017.